BAD TO THE BONE Printed Hoodie
Show off your dog's status in the fun BAD TO THE BONE Printed Hoodie!
Bad to the Bone design
4 colors
Black dog hoodie with durable direct-to-garment print
100% cotton dog hoodie
Machine washable
Why We Love It:
The Bad to the Bone Dog Shirt displays the words "Bad to the" and a bone graphic. Stand out among all the other dogs! The BAD TO THE BONE Printed Hoodie is a comfy design for a perfect look year-round. Plus, the bold look makes quite a fashion statement! Classic and simple style for your dog! Made of 65% Cotton 35% Polyester.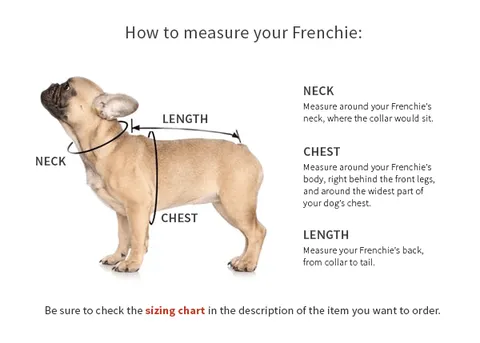 Find the cutest French Bulldog Hoodies for your little batpig!
Whether you only want to dress your pooch in some unique dogwear or you are searching for a Halloween costume, we have them all! This Shark Dog Hoodie is perfect for both special occasions and even everyday wear!
In case you want to own personal security, then this Dog Security shirt will definitely make everyone turn their heads!
Since we also care about looking both elegant and fashionable, we need to mention a special Dog Tuxedo & Vest Set. Turn your little prince into prince charming for a special day or party.
What do you need to make your Frenchie warm in cold weather?
Frenchie World offers a wide range of dog jackets and coats that are made of pleasant and warm materials. Whether you are searching for a waterproof jacket or a thick dog coat, our assortment will definitely thrill you.
For keeping your dog's fur dry in case of rain, we advise you to check this  Camouflage Waterproof Raincoat. For those cold weather conditions that cause a lot of problems to Frenchies, you can protect your their fur by wearing this Winter Jacket!