Wearing a sweater on your Frenchie, that's some next level of cuteness!😍 But hey, it's more than being just cute. Like for us humans, sweaters give your puppy the additional layer they need to shield them from shuddering – always keep in mind that Frenchie is a short-haired dog.
Here at Frenchie World, we have selected various hues, textures and cuts – from winter knitted sweaters to the lightweight summer pieces of clothes.
It's time to make some glam moves today! Let your little four-legged princess look like a million-dollar babe in this exclusive dog sweater!
sassy and classy outfit for your furry princess
made from the highest quality acrylic wool
created for extravagant occasions
warm layer for colder months
decorated with faux fur
available in pink and baby blue colors
Why we ♥ it?
Let's admit! No one will wear it better than a Frenchie! This exclusive French bulldog sweater is made for some extravagant occasions when your pup needs to look like a million-dollar girl! It's made from acrylic wool and decorated with faux fur to make the outfit more dramatic and special! So why not to add such a piece of wardrobe to your little princess' closet? We are sure she will glam and shine in this outfit.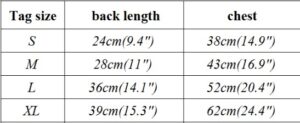 Discover the best French bulldog sweaters for winter
Since it's extremely important to provide your pooch with extra warmth in winter, we suggest you choosing woolen and mixed material sweaters. Wool is famous for its incredible power of warming, while mixed materials are suitable for making your furry friend well isolated from outside temperatures. We advise you to check our Woolen star dog sweater hoodie as well as Woolen sweater for boys.
Make your Frenchie look festive
Let's admit! We all love the holiday season. It's the time when we all spend more time with our pets and family. Therefore, it's also the time to make provide your furry friend with festive styling. This Elk Sweater is a perfect fit for celebrating Christmas Eve.  
For those who love wearing 'Ugly Sweaters', we recommend you to take a look here.