Cow French Bulldog Hoodie
Make some Moo-Moo moves and get your Frenchie ready for any kind of occasion in this Cow French Bulldog Hoodie.
Decorated with cow horns and udders on the dog's belly

Perfect for costume parties and Halloween

Made of soft and stretchable cotton blend

Neck friendly

It can be worn in the spring and fall seasons
Why we love it?
Is there anything cuter than seeing your Frenchie dressed in a cow's costume at the Halloween party? Well, from now on, your little pooch will stay both warm and attractive wherever you two appear. Made of stretchable cotton blend, and carefully tailored for a Frenchie's body proportions, this hoodie will become your favorite pick for different occasions. Besides, it is easy to dress and the hood is big enough to properly fit around the Frenchie's head. When the cold weather hits, your pooch will be grateful to wear a warm layer to stay comfortable in cold weather.
Size chart: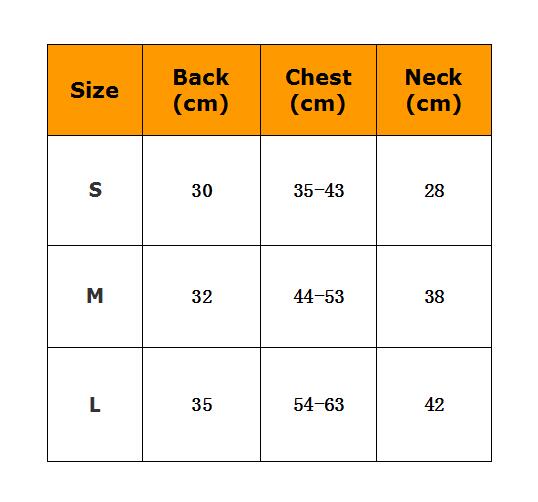 Looking for a funny and cute French bulldog sweater to make your pet spotted and warm? Our Cow French Bulldog Sweater will help your dog stand out from the crowd wherever paws-in!
Poly-cotton blend

Decorated with cartoon cows

The vivid pattern for foggy and boring days

Hand washable in cold water

Warm and elastic fabric
Why we love it?
If you're enough of dressing your dog into boring-looking dog clothes, then this French bulldog sweater will become your favorite pick! Emblazoned with lovely cartoon cows, this daring dog sweater is for those cute batpigs who adore being someone's center of attention. Since it's impossible to go unnoticed with this cute sweater, we recommend every lively pooch to include it into his/her autumn wardrobe.
Size chart: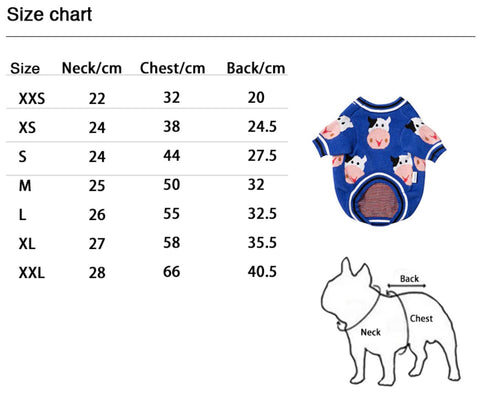 French Bulldog Cow Jumpsuit No dog will look mooooooore cute than yours in this French Bulldog Cow Jumpsuit! 100% cotton