Another collectible from Frenchie World, this French Bulldog Angel Handmade Statue is the perfect gift and all profit will be given to French Bulldog Rescue!
Limited Edition!
Ceramic & Porcelain Technique
Handmade, Gold Plated
Color: Black and Gold
Size: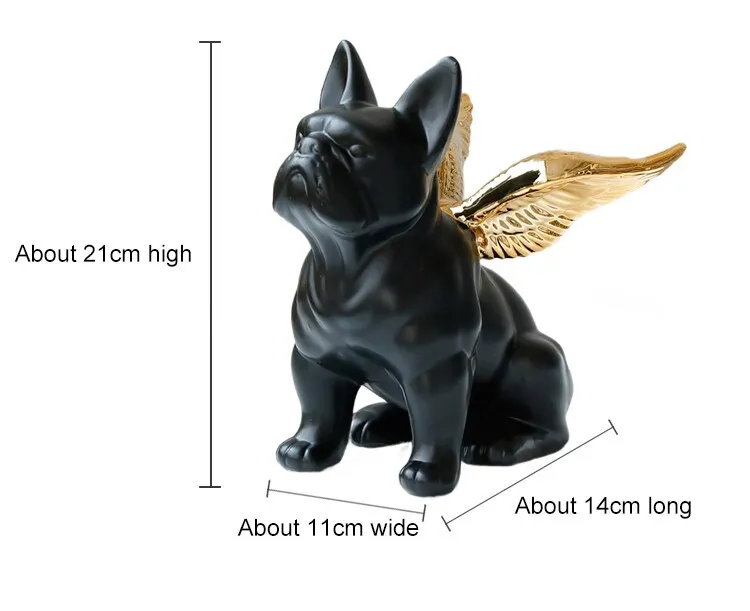 Made from vinyl, this French Bulldog unique figure is a great addition to every home ot kennel.This PIECE OF ART is Frenchie World store exclusive.