Add a little extra life to your living space and choose your Frenchie to take care of something beautiful, green, and natural.
made of durable ceramic
3d Frenchie head
ideal for growing succulent plants
easy to dress up plants with a new spirit
easily fits different interior styles
perfect gift idea for Frenchie lovers
Why we love it?
Discover the easiest and the most adorable way to dress up your plants and bring a Frenchie spirit into your living space. This adorable Frenchie face will put a smile on your face whenever you look at it. It's perfect for small plants such as succulents and cactuses that don't require much space. You can even put an artificial plant inside of it to decorate a special corner of your house. A lovely, smiling Frenchie will surely bring positive energy wherever you place it. In case you're searching for a special gift for Frenchie lovers or owners, we're sure that you won't make a mistake by buying it.
Size: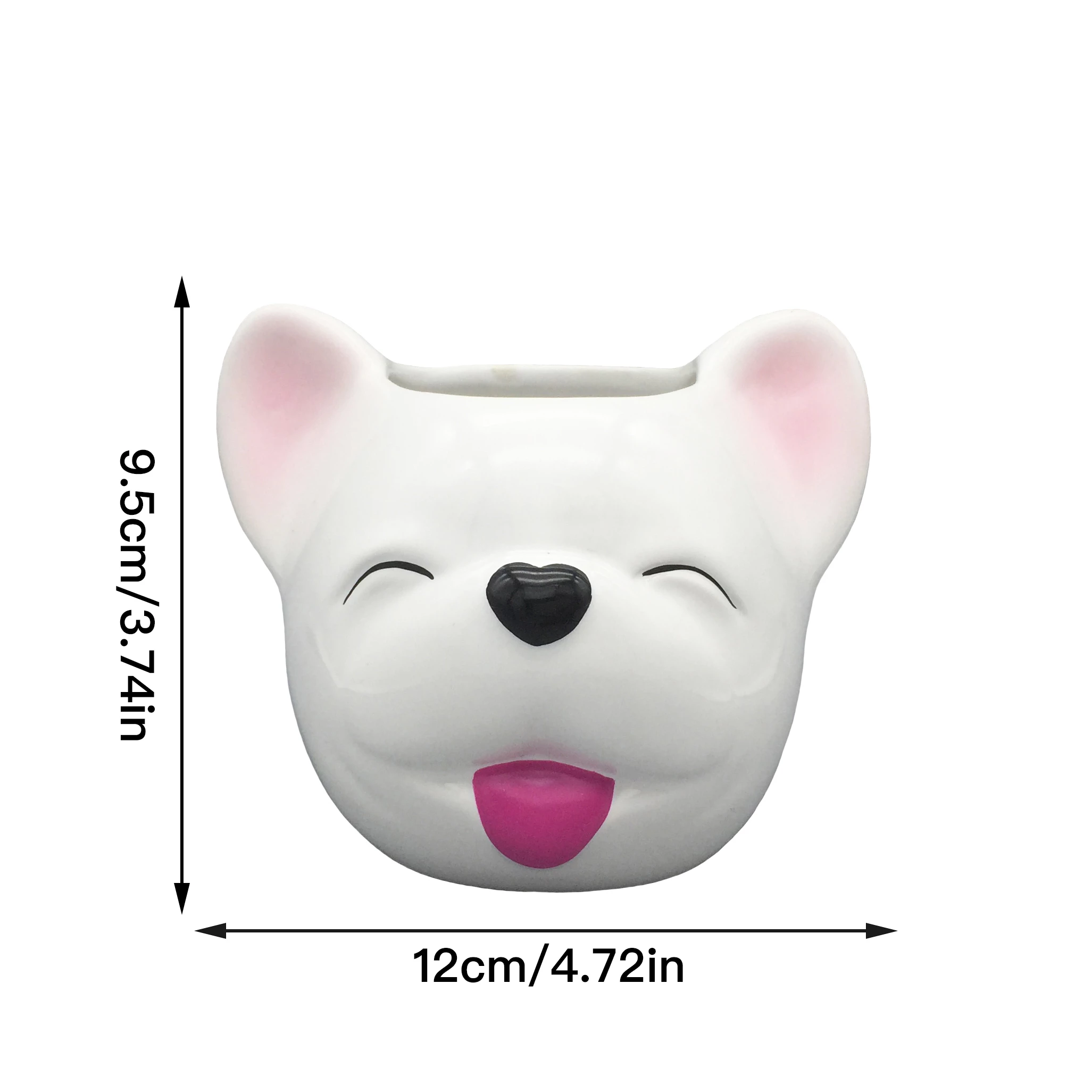 French Bulldog Flower Pot
Let this adorable Frenchie become the loyal guardian of your garden flowers! Made of high-quality PVC, this Frenchie flower pot will be a conversation starter in your neighborhood.
the pattern is easy to follow
made of PVC
easy to build
unique and detailed design
perfect addition to your terrace or garden
Size: about 34*24cm/13.39*9.45in
waterproof
fade-resistant
wipe clean with a damp cloth
drain hole with removable plug
Why we ♥ it?
If you're bored of basic flower pots that can be seen on every corner, then it's the ultimate time to add this cute dog flower pot to your yard or balcony. It's available in different options and since it's made of high-quality PVC, you can be sure that it will retain its original colors and quality for several years. Add this cute figural planter into your backyard, terrace, front porch, or anywhere indoors to feature your beautiful greenery in.