Make your Frenchie spotted wherever he/she paws-in by adding one of our gorgeous French bulldog bandanas around his/her neck.
cute detail for special occasions and everyday strolls
made of organic fabric
decorated with pastel colors and kids' details
machine washable
stretchable fabric, skin-friendly
easy to match with different outfits
size of a bandana: 42,5 x 30 cm
Why we love it?
How many times did you want to add a lovely bandana around your Frenchie's neck? This adorable French bulldog organic bandana will bring a fresh and clean style to your dog's wardrobe. Since they are made of organic fabric, your pet will feel comfy wherever he/she goes. The design is inspired by kids' patterns and you can choose between many colors.
Size info: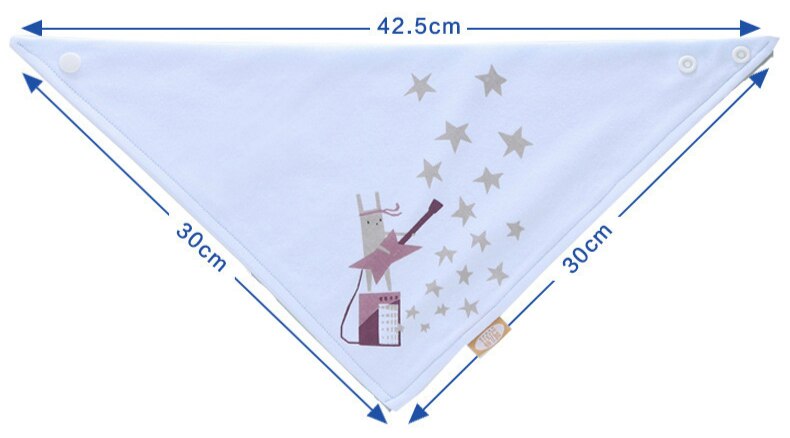 Looking chic and staying cool in hot weather should no longer be a problem for French bulldogs with our Frenchie Summer Cooling Scarf.
made of breathable cotton
available in cute and colorful designs
provides a cooling effect for up to 1 or 2 hours
the scarf should be worn wet
hand washable
pleasant and hypoallergenic fabric
Why we love it?
Frenchie owners know that their pets need the help of summer-cooling items to survive the hot weather. Luckily, this French bulldog cooling bandana will make your pooch both stylish and cool wherever you go. It's made of pleasant and breathable cotton and it will help your furry friend stay safe from heat stress when spending time outdoors. The dog's neck is known as the 'refreshing spot', so putting on a cold scarf will help him/her keep the body temperature within normal ranges. As the collar starts to dry, you can soak it in water once again and wrap around your furry friend's neck.