Head to the beach, enjoy sipping your favorite summer cocktail, and dress your dog in this super cute Beach Life French Bulldog Shirt! We are pretty sure those are three things every Frenchie owner needs in his/her life.
made of cotton
available in 2 patterns
an ideal pick for the summer months
breathable fabric, skin-friendly
inspired by Hawaiian vibes
provides UV protection to the dog's skin
Why we love it?
Who doesn't like summer? Summer is one of the most favorite seasons not only for us but also for our dogs. Even though Frenchies are on a tendency to suffer from overheating, they surely deserve to enjoy beach life and spend time in the fresh air. Therefore, this
French bulldog shirt
will be the perfect pick for those days when you want to chill off and spend a pleasant time with your pet. Since this dog shirt is made of breathable cotton, your Frenchie will get the essential UV protection and will look attractive and spotted at the same time!
Size chart: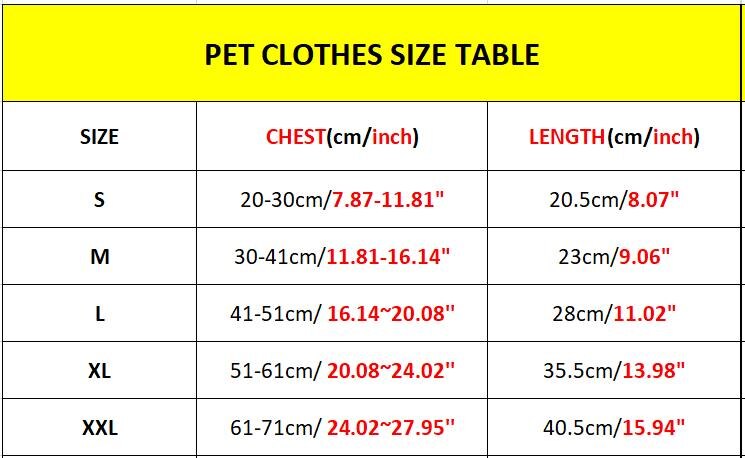 This cute and cozy French Bulldog T-shirt is an ideal pick for sunny spring and summer days when you want your pet to stay protected from environmental allergens and hot sun.
available in 2 colors
made of 100 % cotton
elastic band hem on the dog's belly
an ideal pick for the summer  and spring seasons
breathable and stretchable fabric
UV and allergen protection
emblazoned with the 3D caption
Why we love it?
Not only the fabric but also the cute design are something that you and your pet will love the most. We especially adore the pleasant and stretchable fabric that won't restrict any of your dog's activities. You can choose between 2 colors, and your Frenchie will be ready for every summer adventure. The elastic band on the dog's belly is especially important to consider because it prevents potty messes. Your pet will definitely enjoy wearing this
French bulldog shirt
and will be ready to take in the scene.
Size chart: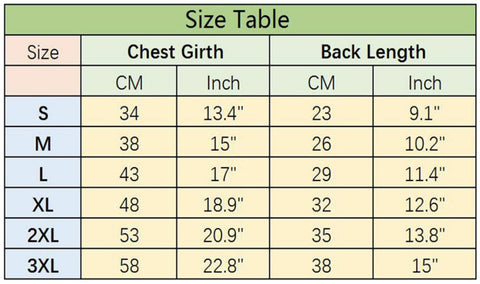 Let your Frenchie take a hike in our Plaid and Bowtie Frenchie Shirt made of premium cotton flannel!
- 100% Cotton - Snap Button Closure For Easy On/Off - Drop Tail Hem and Short Sleeves - Available in different colors - Hand Wash Cold, Hang To Dry - Easy to dress on and take off - Comes in a pack with a bowtie - Ideal for special occasions
Why we love it?
Available in stylish black, red, and blue scotch plaid fabrics, your little gremlin will seriously stand out in a crowd. Perfect for special occasions and looking classy and cozy, this French bulldog shirt is specially made to suit these cute batpigs. And, that's not all! The shirt comes in the pack with a matching bowtie that brings elegant vibes. The soft and lightweight flannel can be worn throughout the year, regardless of the season. Since it's a natural fabric, your pooch won't overheat and feel uncomfortable. To get a classic look, you can match it with one of our gorgeous French bulldog sweaters with button closure.
Size chart: