Animal Print French Bulldog Sweatshirt
$19.90
Animal Print French Bulldog Sweatshirt
Show the wild side of your four-legged beast by dressing it into our fleece warm animal print sweatshirt!
made of fleece
soft, comfortable, and elastic
the perfect layer for breezy winter days
hand washable
elastic hem and cuffs
Why we love it?
Who will wear it better than a Frenchie? In this animal print dog sweatshirt, your dog will show off and set new fashion rules in town. The sweatshirt is made of fleece that will make your pet feel like it's wrapped in a blanket. Even though it's lightweight, the sweatshirt gives your furry friend the ultimate warmth and comfort on those breezy-wheezy winter days. Let your dog look like a million-dollar baby and show the wild side of its personality in this wardrobe piece.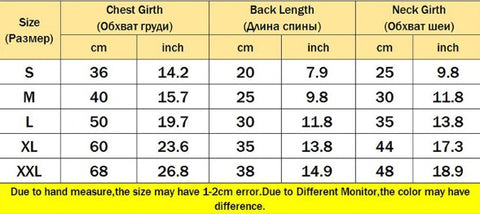 SKU:
N/A
Categories:
Dogwear
,
French Bulldog Hoodies
,
French Bulldog Sweaters
,
Home page
Tags:
dog sweatshirt
,
dog sweatshirts
,
french bulldog
,
french bulldog sweatshirt
,
frenchie sweatshirt
,
sweatshirt
,
Sweatshirts
,
winter sweatshirt