Dino French Bulldog Hoodie
$27.90
Keep your dog warm while looking cool and spotted! Dino French Bulldog Hoodie will be an ideal pick for those breezy days when your pet needs an extra layer to stay snug.
available in 2 colors
made of 100% cotton
ribbed and elastic hem and cuffs
perfect for daily walks
emblazoned with 3D Dino on the dog's back
machine washable
soft in touch, perfect for dogs with sensitive skin
decorated with sleeves in different colors
unisex design
Why we love it?
Not only a detail on the dog's back but also the quality of the fabric makes this hoodie perfect for everyday wear. Your dog will look like a cute Dino and will catch everyone's eye while walking down the streets. Since this French bulldog hoodie features a ribbed hem and cuffs, you can be sure your dog will feel comfy while performing any type of activity. Natural cotton fabric is also an ideal pick for Frenchies who have a tendency to suffer from allergies.
Size chart: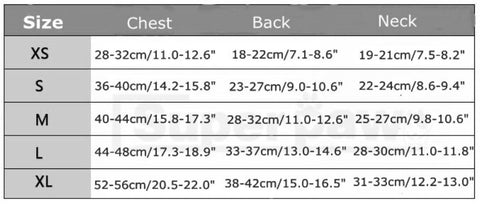 SKU:
N/A
Categories:
Dogwear
,
French Bulldog Hoodies
,
Home page
Tags:
dog hoodie
,
french bulldog
,
french bulldog hoodie
,
french bulldog hoodies
,
French Bulldogs hoodie
,
frenchie
,
frenchie bulldog hoodie
,
frenchie dog hoodie
,
Frenchie hoodie
,
Frenchies dog hoodie
,
frenchies hoodie
,
hoodie
,
hoodie dog
,
hoodies
,
organic hoodie