French Bulldog Cartoon Keychains
$8.68
Frenchie lovers would be thrilled to have French Bulldog Cartoon Keychains to remind them of their little gremlins!
Comes with a Frenchie made of resin
There is a message written on the strap
You can choose between 6 colors
High-quality appendage
Why do we love it?
A French bulldog keychain always makes a perfect gift for French Bulldog lover. The cute popping ears, protruding eyes, and unique design are something that set apart this keychain from the rest. The keychain comes with two appendages that can be hooked on your keys or a bag. Show everyone how much you love your four-legged friend!
Packaging: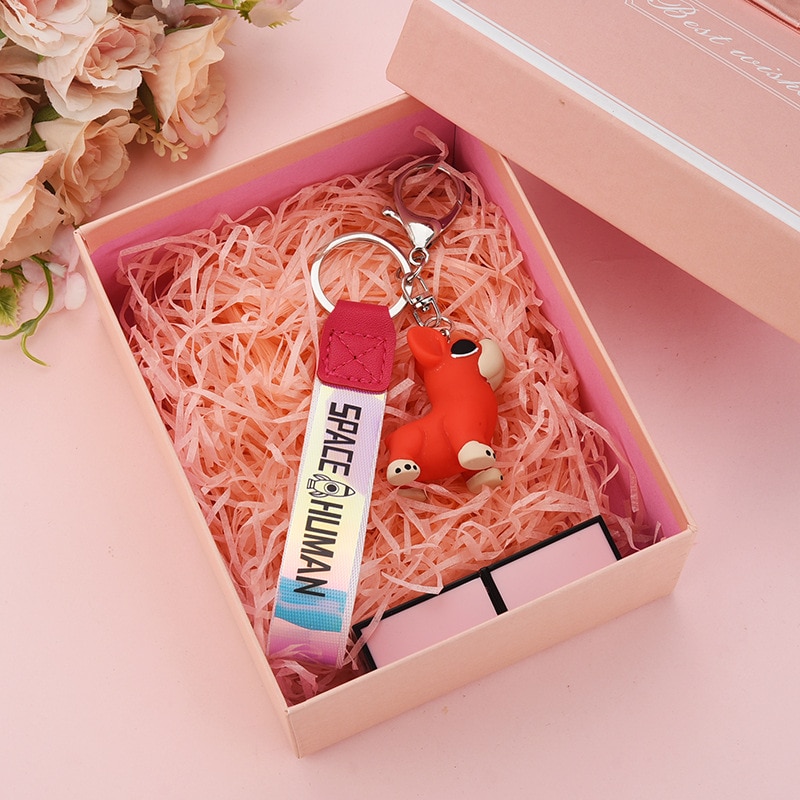 Size chart: