Frenchie Rainbow Feather Dog Jacket
$52.90
We all know that Frenchies need an extra layer to stay warm during cold days. Made of dreamy, long-wooled fabric – in this rainbow dog coat, your Frenchie will not only stay comfy but also look like a million-dollar four-legged baby!
Made of luxurious feather-like fabric
Eyes and unicorn horn on the hood
Dry cleaning
Why do we love it?
The distinctive look will make your Frenchie become the biggest star of the neighborhood! It comes with a fancy Unicorn hood to protect your dog's neck and ears from the wind. It's suitable to wear in autumn and winter seasons and the inner part is padded with a pleasant-in-touch fabric. The distinctive design makes it suitable to be worn on special occasions as well.
Size chart: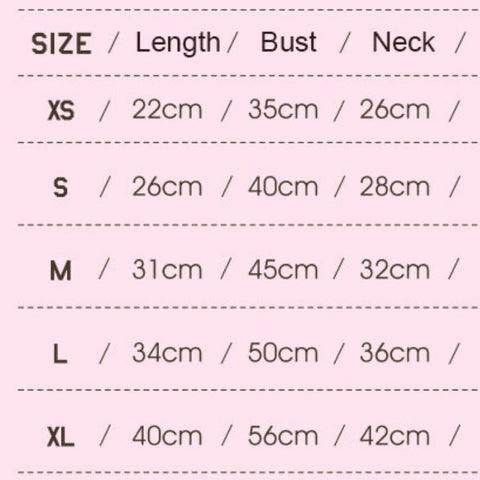 SKU:
N/A
Categories:
Dogwear
,
French Bulldog Costumes
,
French Bulldog Halloween 2022
,
French Bulldog Hoodies
,
French Bulldog Jackets & Coats
,
Home page
Tags:
coat
,
feather
,
hood
,
hooded
,
jacket
,
rainbow